Skip to Content
Providing Heating & Furnace Services in Parker, CO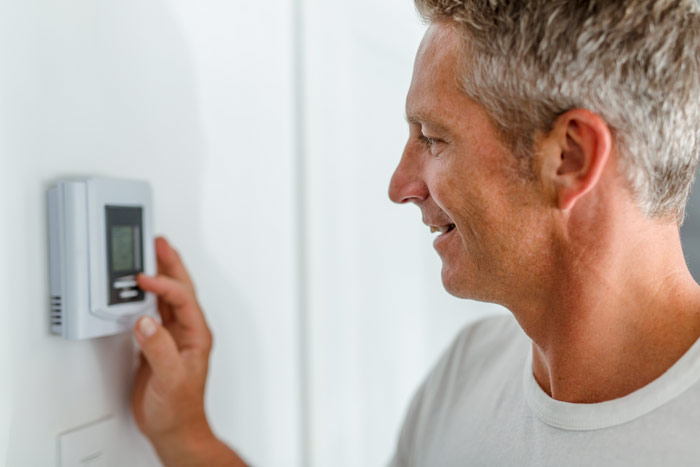 Your heater is a very important component of your home when it comes to comfort. Nobody enjoys living in a space that is too cold, especially during the cold Colorado winters. At 1st Choice Pro Services, we can repair, install, and provide maintenance for all your heating systems. Our specialty is providing heating and furnace services to Parker, CO residents and beyond. We service Aurora, Castle Rock, Centennial, Elizabeth, Englewood, Franktown, Highlands Ranch, Littleton, Colorado Springs and Lone Tree. Call us today to learn more about what we can do for you or to schedule a free estimate at your Colorado home.
Heating System Services in Parker
The temperatures in Colorado can plummet in the winter months, leaving your furnace working hard to keep your family warm and cozy. 1st Choice Pro Services are your furnace and heating experts, handling everything from furnace repair services and installation to duct repair. Are you tired of seeing your energy bills climb every winter? Looking for a way to reduce your carbon footprint? We've got solutions for that, too! Our team will help you reduce your energy usage and keep your heating bills down by installing an eco-friendly and efficient furnace, as well as providing repairs as needed.
Whatever HVAC repair, service, or installation you need, our team is here for you. We offer same day service for emergency furnace repairs and installations. With nearly two decades of experience, our team is equipped with the proper knowledge and tools to get the job done right. We'll keep you and your family warm all winter long, and we'll do it all at a price you'll love. We offer competitive rates on all of our services. Our team can provide heating services in Parker, CO, and nearby areas for all of the following:
We are here to address all your heating-related needs, from installation and maintenance to repair and replacement.
Turn to us for heating installation, repair, maintenance, and replacement with ductless mini-splits and heat pumps.
Ductwork Repair & Rerouting
We fix and reroute ductwork.
Smart Home Thermostats
Save money with smart home thermostats.
Our heating crew installs, fixes, maintains, and replaces boilers.
Furnace Services
Count on us for furnace maintenance, repair, and installation.
furnace repair services
furnace service and cleaning
high efficiency furnace
heat pumps
indoor air quality
coil cleaning
home protection- smoke alarms, co detector,
whole house humidifier
duct repair/ reroute/ modification
wifi / smartphone thermostats
residential zoning systems
ductless mini systems
thermostat service
filter replacement
Your Best Option for Furnace Repair
1st Choice Plumbing, Heating, & Air Conditioning is your trusted source for heating and furnace installation and service in Parker, CO, and surrounding areas. Our commitment is to provide the highest level of HVAC service to our customers and never leave a job until you are satisfied. Our team is highly efficient and can perform any heating-related job you need to be done. We are a family owned business and understand the importance of a comfortable home. If you're ready to upgrade your heating system or have an expert repair or maintain your current one, call 1st Choice Plumbing, Heating, & Air Conditioning for a free estimate!
Learn more

Parker Furnace Repair & Maintenance

How long has it been since you had your furnace inspected? Annual furnace maintenance is required to ensure your year-round home comfort and prevent seasonal issues such as frozen or burst pipes. If you've noticed unpleasant odors wafting from your furnace or a unit that struggles to stay on or provide adequate heat, you could need a furnace repair. We are the experts in all HVAC system needs including air conditioner and furnace service. Whether you have a old or new HVAC system, our guys are here to help. We offer free estimates before starting any job!

Parker Heating Maintenance

Routine maintenance of your furnace is one of the best ways to ensure the longest unit lifespan. A well-maintained furnace is less likely to break down on you. That's not to say that you won't ever need to repair or replace it, but you should enjoy more effective home heating and lower energy and fuel costs. Furnace maintenance is also critical to preserve your indoor air quality. Not maintaining your furnace leads to dirt and bacteria build-up, which can become hazardous to your health once these become airborne particles through your heated air.

Parker Heating Repairs

Our expert HVAC company offers furnace repair services throughout Parker, CO. If you're experiencing problems with your furnace, our team can help. We can diagnose the issue and quickly provide a repair so that you can get back to enjoying comfortable indoor temperatures. Our HVAC professionals are experienced in all types of furnace repair and have the tools necessary to complete the job right, the first time in a timely manner. Get your furnace repair done before you need a new furnace replacement.

New Installation for your Heating System

In need of a new furnace? Our heating experts will work with you to ensure they do an excellent job. A service technician will be able to evaluate your heating problems and completely install a new furnace quickly for your Parker home.

Don't wait until the Colorado cold air comes. Call us today and our office staff will be happy to help you set up an appointment. We offer free estimates for all of our HVAC services including air conditioning repair, water heaters, and for our plumbing services.
Contact Your Local Plumbing, Heating, and Air Conditioning Pros Today!