Skip to Content
YOUR 1ST CHOICE FOR PLUMBING REPAIR, MAINTENANCE, & INSTALLATION IN PARKER, CO, AND NEARBY AREAS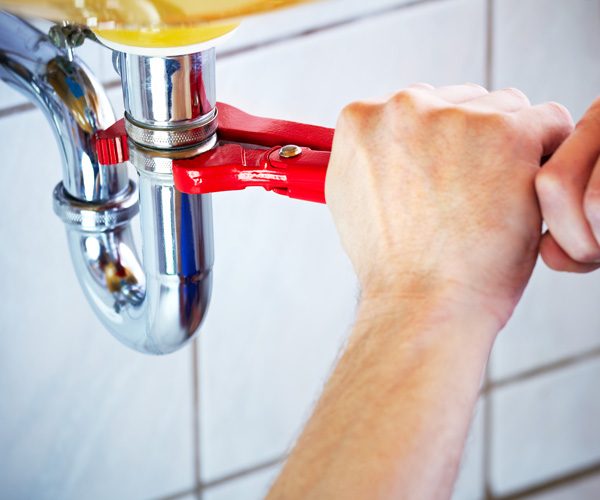 Welcome to 1st Choice Pro Services, a trusted Plumber in Parker, CO, and surrounding cities. Plumbing problems can cause a big mess, especially if a burst pipe or leak causes water damage. That's why we act quickly whenever you call, providing 24/7 service in emergency situations. You can trust us for any plumbing project including repairs, and replacement. Frozen pipes, damaged water lines, drain clogs, cracked outside faucets, water heater repair, or sump pump installation… We handle it all. Our regular plumbing maintenance will also help to prevent plumbing disasters from occurring again, so you can say so long to emergency repairs in the middle of the night.
Tired of huge water & electric bills? We can help you decrease your energy usage by providing energy-efficient solutions for your water heating needs or install low water usage toilets to save money every time you flush. For any general or emergency plumbing service call us today to schedule an appointment at your home.
Plumbing Service
The plumbing at your Parker home is a complicated and delicate system that requires the skill of a professional to repair. That's why you should trust your plumbing issues with the team at 1st Choice Pro Services. Our professional service team has years of experience servicing the Parker, Colorado area in all their plumbing needs, from installing filtration systems or sump pumps to traditional services like fixing leaks, cleaning sewer lines, or unclogging pipes. Whatever you need, our expert team is here for you, providing excellent service at an affordable price. We also provide 24/7, emergency plumbers in a timely manner. Emergencies happen and our technicians will do a thorough job to ensure it's done right, the first time. While we are located in Parker, we offer a service call for anywhere in the Denver Metro area. Call us for any of the following services:
General Plumbing Repairs – Count on our team for general plumbing repairs. We fix fixtures, pipes, and water main and shutoff valves.
Fixture Repair & Installation – Our plumbers install toilets, sinks, showers, and tubs. We also offer repairs for these fixtures.
Sump Pump Installation & Repair – Protect your investment with a sump pump installation. Our Plumbers repair all makes and models of sump pumps.
Garbage Disposal Installation & Repair – Turn to us for garbage disposal installation and repairs.
Kitchen & Bath Remodel & Upgrades – Enhance your home's functionality and aesthetic appeal with our kitchen and bathroom remodeling and upgrades.
Leak Detection & Repair – Our Plumbers quickly and accurately locate leaks and repair them.
Pipe Repair & Replacement – We fix and replace all types of pipes.
Water Heaters/Tankless – Count on us for the traditional tank and tankless water heater services. We also install Bradford White water heaters and Navien Tankless water heaters.
Slab Leak Repair – Our Plumbers are here to promptly address slab leaks.
Pipe Rerouting – We offer pipe rerouting in any home.
Gas Line Repair – Look to us for precise gas line repairs.
Water Filtration & Water Softeners – Our team installs water filtration systems and water softeners.
Water service repair and installation
Sump pump installation and repair services
Sewage ejector installation and repair services
Backup water powered and battery sump pumps
Water heater repair and installation services
Repair leaky or running toilet
Bathroom / Lavatory remodel and upgrade services
Kitchen remodeling services
Faucet repairs and upgrades
Laundry Room services – washer and dryer installation
Garbage disposal repairs/installations
No leak, drip, or clog too big or too small
Water softener services
Water filtration / purification system
Water pipe line repair, reroute, or hookup
Gas line repair, reroute, or hookup
Drain repair, reroute, or hookup
Stack replacement
winterize pipes through insulation
On demand water heaters and services
Tankless water heaters services
Lead and clay pipe repair and replacement
Natural gas services
Liquid propane (LP) services
Plumbing code corrections and upgrades
New sink, including kitchen faucet, installation
Call Us Today!
Are you in need of plumbing repairs or service at your Parker, CO home? Our plumbing company is here for you. 1st Choice Plumbers can complete any plumbing projects in the Parker area. We're also experts at home efficiency, helping you to choose energy-saving products that conserve water and energy to save you money month after month. In need of an emergency plumber? We can do that too! We pride ourselves on great customer service and quality done plumbing projects. Our team won't stop until we've done an excellent job. If you would like to learn more about the options we have available, get in touch with our professional service member today! You can also call us at any time to schedule service at your home. We serve:
Parker, CO
Castle Rock, CO
Castle Pines, CO
Highlands Ranch, CO
Littleton, CO
Aurora, CO (Southern Area)
Franktown, CO
Sedalia, CO
Elizabeth, CO
Lone Tree, CO
Centennial, CO
All of Douglas County and Arapahoe County
Contact Your Local Plumbing, Heating, and Air Conditioning Pros Today!