Skip to Content
3 Common Problems Plumbers in Colorado Can Help You with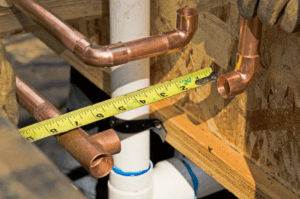 Do you need a specialist for your plumbing or HVAC system? Plumbers in Colorado are at your disposal to provide you with the most qualitative and efficient services in terms of design, installation and repairs. Plumbing services target both residential buildings and larger spaces such as companies, institutions, etc.
Here is what a plumber or a team of plumbers can do for you:
Installation and repair of plumbing systems
Installation and repair of water leaks
Installation and repair of pipes
Installation of recessed pipes, shower systems, etc. in the bathroom
Installation of sanitary batteries, etc.
Installation and repair of thermal installations
Radiators with steel, aluminum or cast-iron panels and piping
Wall heating systems for apartments, small or large houses, halls and office buildings
Heat distribution devices
Pressure or non-pressure water heaters, electric instantaneous water heaters
Pumps for the circulation of the heating agent in the heating installations, including solutions for underfloor heating
Repairs and maintenance for all types of utilities above and special offers for business owners who require comprehensive works.
Emergency repair and remediation services
It is important to be able to rely on a team of plumbers offering plumbing services Parker area and other surrounding cities at any time of the day and night. Plumbers in Colorado understand that when an emergency occurs, promptness is important, but also the modus operandi of a team of professionals.