Skip to Content
Emergency Plumbers – What Is Their Typical Response Time?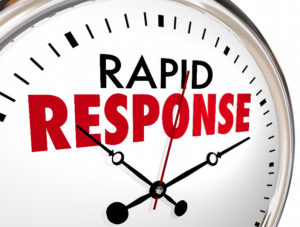 Emergency plumbers typically respond within the hour and are very good at what they do. Whether you need help repairing a broken pipe, or your water main broke and it's flooding your neighbor's yard, you can rely on these expert emergency plumbers to provide solutions as quickly as possible and minimize any damage to your (or anyone else's) property.
Plumbing professionals in Colorado can deal with some of the most complex issues and think outside the box to find the right solutions in record time. That is one of the main reasons why Colorado experts are among the best when it comes to ensuring a quick response time with emergency plumbing.
Of course, the ratio between speed and quality will usually be the most pressing matter when it comes to emergency plumbing services. However, with local plumbers constantly getting informed about the best practices and tools for fixing plumbing issues quickly and efficiently, most Colorado homeowners have nothing to fear.
When you run into plumbing damage that can affect your home severely in a short amount of time, call on your local Colorado emergency plumbers to solve the problem quickly and painlessly. In many cases they may even help you save some money in the process.