Skip to Content
Why HVAC Repair Should Be Done by a Professional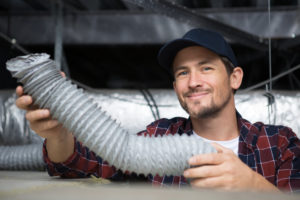 HVAC systems are complex and difficult to work with. They can also be very unpredictable and even dangerous. So, when you plan to perform maintenance and repair work as a DIY project, you might find yourself in a great deal of difficulty pretty fast.
As a result, it's very important to make sure that you only hire the best professionals for HVAC Parker CO work. Here are some additional reasons why this is so important:
The danger obviously comes from the fact that HVAC systems work with a lot of energy and possibly natural gases such as methane or propane, which are highly combustible. If you don't have experience and/or a certification in working on furnaces and systems powered by gas, then you'd put yourself and your household at a great deal of risk even by poking around the unit.
HVAC-related issues can be somewhat complex, and the risk is great that if you don't fix them properly, you'll have to part with a lot of money. Just imagine performing a repair job on your HVAC in the autumn and then having the unit fail in the middle of winter. Any HVAC specialist will likely charge you a lot more for emergency repair work at that time.
Professionals also have a lot of experience working on units similar or even identical to your own. As such, they will know what approaches work and which ones don't. Even more importantly, they'll know when to advise you to get a new HVAC system, once your old one is past its prime and needs to be replaced.