Skip to Content
How Often Do You Need a New AC Installation?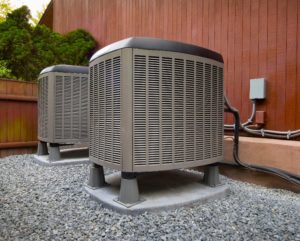 Do you need help with a new air conditioning installation? It's not uncommon for AC units to fail right before the hottest days of summer are coming up. As a result, it pays to have the number of a dependable and quick AC installation service that will be able to help you out at short notice, even in times when a lot of people and businesses need AC repair or installation services.
Depending on the brand and age of your AC unit, it might last longer than you expect. Of course, it's no surprise that an older AC might require repairs more frequently. According to most experts, you can't really expect these devices to last for more than 10-12 years on average. Of course, better brands will last much longer, so if you have an expensive older unit, it might be worth repairing rather than replacing it.
In most instances, however, a newer AC will only have to be replaced about once every 15 to 20 years. That is almost double the time your old unit might last, and if you already had it for 7-8 years, then you might already start considering an upgrade, especially if it's in poor condition.
Upgrading to a new AC unit will help you save money on repairs as well as prolong the practical lifespan of your new AC. Moreover, newer technologies are more energy-efficient and eco-friendly, so you'll be helping your environment as well as keeping your energy bill low in the long run.  Be sure to have your new AC unit installed by professionals from https://www.1stchoiceplumbingheatingandairconditioning.com/.