Skip to Content
The Best Approach to Fixing a Broken Pipe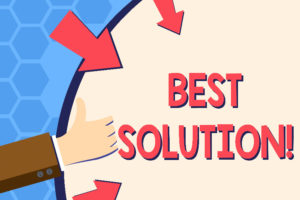 Most people turn to an emergency plumber when they wake up with a broken pipe in the middle of the night. You could be at work and get notified that a pipe has broken in your home that poses a danger to the neighbors, or wake up in the morning and step in a puddle of water upon getting out of bed. These problems can happen whether you live in a house or an apartment.
So, what do you do if you suddenly have to deal with a broken pipe? What are the first steps you need to take to limit the damage that water causes? What are the safety measures necessary to keep your family and yourself safe?
Sometimes, a broken pipe is more of an inconvenience. But other times, it can quickly lead to considerable damage. The first step in preventing damage is to find a solution to collect the water flowing into the house and evacuate the water that has accumulated on the floor. The next step is to turn off the main water supply and the electrical supply in order to avoid risks related to short circuits.
And, of course, contact an authorized Highlands Ranch plumbing repair company that offers emergency services as quickly as possible.
If you are faced with a broken pipe in your own home, it is important to find out what the exact cause of the break is. Hopefully doing so can help prevent the recurrence of the problem. A professional emergency plumber can inspect your plumbing, check your water pressure, and make any repairs and adjustments needed to give you safety and peace of mind in the long run.