Skip to Content
Why You Need to Hire the Best Boiler Replacement Services Before Winter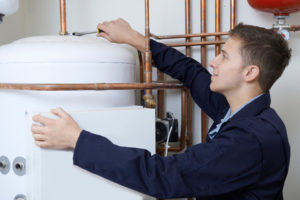 There are many good reasons why you should rely on a Highlands Ranch boiler repair professional before winter comes. Although people tend to forget about taking care of boilers, this can be a crucial part of home maintenance services.
Experts recommend that you book your boiler services earlier in the year, preferably during the summer months. Truth be told, gas engineers tend to be less busy during the summer months, because people do not use their heating systems in the warm season.
By having your boiler serviced before the arrival of winter, you can keep your family safe and warm during the cold season. Apart from the fact that you ensure your family's comfort, you also reduce the risk of sudden breakdowns.
Another good reason to have your boiler serviced is the fact that you can greatly reduce your monthly bills. As a matter of fact, the more efficiently your boiler works the less money you need to pay for heating your house.
Also, you can meet the requirements set out by your boiler warranty. Saving money on sometimes expensive boiler repairs can be another good reason to look for boiler replacement services before it is too late and winter cold is here.